Posts Tagged 'Environment'
Smarthome picked the easiest and simplest ways to do a little environmental conservation starting in your home. Tell us what you think!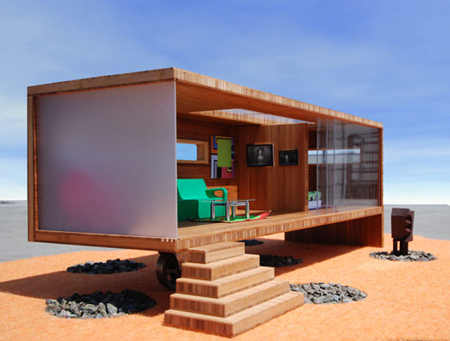 1. Clean or replace air filters on your air conditioning unit at least once a month.
Reason: Not only can the build up damage your health and a/c equipment, you use more power in your system. A dirty air filter will slow down air flow and make the system work harder to keep you at your desired temperature…aka wasting energy!!
2. Turn off unneeded lights even when leaving a room for a short time.
Reason: One of the easiest, yet common things many of us are guilty of doing. Rushing out of the house during the work week and forgetting to turn off the bathroom, room, and closet light. A kilowatt hour of energy costs approximately 12 cents. So leaving that light on unnecessarily for 16 hours a day all year? 365 kilowatts of energy worth $43.80 down the drain. Leave the lights on in a room with multiple recessed lights? Now you've cost yourself a big night out on the town.
3. Don't wash dishes with the water running continuously or better yet use the dishwasher!
Reason: Dishwashers often can wash dishes better than you could. However, if you do not use an energy-efficient dishwasher, than fill up your sink with water and soap and wash your dishes all at once, placing them in the other part of the sink or in a tub. Then, rinse everything at once so that you do not waste water running it while you are washing the dishes.
4. When using an oven, minimize door opening while it is in use; it reduces oven temperature by 25 to 30 every time you open the door.
Reason: It makes your oven work harder by trying to keep up your temperature everytime you open the door. So don't be tempted to see how nice and golden brown or burnt your cookies look! Try to turn on the light inside the oven and take a peek from the outside.
5. Wash clothes with warm or cold water instead of hot.
Reason: Your clothes will see a longer life. Cold water is often better for colored clothes and it reduces the color dye in your jeans and t-shirts to fade.
Checkout some Smarthome Environmentally friendly products!
Honeywell CF200A1024 4-Inch Ultra Efficiency Air Cleaning Filter 20x20x4″
Koolatron Z100B Total Chef Oven
The Alex-Tronix Enercon 4-24 Plus is a commercial battery powered irrigation controller that can operate up to 24 stations with long battery life. The Enercon helps preserve and beautify the environment as well as increases agricultural crop yields. It has four independent programs with 4 start times per program, and the options of operation are automatic, semi-automatic, and timed manual. Ability to schedule irrigation system to automatically turn on certain days of the week or interval of days up to 99 days. Stations can time up to 24 hours in one minute increments, and up to 99 seconds in adjustable delay between stations. Since a solar panel is not required, maintenance and vandalism are minimized plus the controller can be installed in shade, indoors, or under cover. The Enercon uses energy saving technology is recognized by the U.S. Department of Energy. The Enercon Plus has been certified for water efficiency under the Smart Water Application Technology "S.W.A.T." program and may qualify for cash rebates by many water districts.
Energy saving irrigation controller

Help to preserve and beautify the environment

Increase agricultural crop yields

Automatic, semi-automatic, and timed manual operation

Simple set it, don't sweat it ® programming with function rotary switch

Price: $2112.00