Archive for May 2, 2010
Haven't had time to purchase Mother's day gifts yet?
Check out Smarthome's variety of ideas to show the Mother's in your lives how much they mean to you.
Enhance the security within your home by adding the SSA2 Siren / Strobe Alarm Module to your Z-Wave Home Automation Network. This alarm module is easy to install and fully-compatible with Z-wave products. Once an alarm signal is received from another device in the network, the alarm module will issue a loud alert and intense strobe lighting. When a door or window is opened unexpectedly, this alarm module will sound, alerting you of any intrusions and deterring potential invaders. Additionally, this alarm module repeats any Z-Wave signals to enhance your network, even if the alarm is never set off.
Fully programmable with Z-Wave home automation networks
Easy to install
Sounds a loud audible alarm (110dB@1m) and intense strobe lighting when alarm signals are received
Extends the range of existing Z-Wave devices in the mesh network by acting as a repeater
Price: $51.28
Parents Using Smart Phones to Entertain Bored Kids
-When I was bored my parents told me to go play outside… now parents hand their kids their smart phones-
Today, almost half of the top 100-selling iPhone apps are for preschool or elementary-aged children.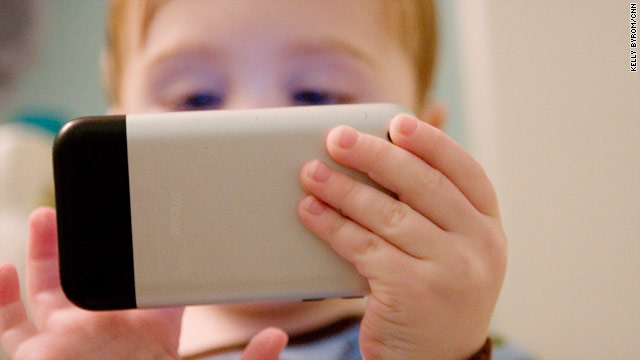 More parents are handing their smartphones to their kids to keep them entertained
Smartphones' designs — touch screens and bright colors — attract children
Almost half of the top 100-selling iPhone apps are for preschool or elementary-aged kids
Adults are taking advantage of the smartphone's ability to act as a learning tool